The best unarmed security jobs are also some of the highest paying security jobs and range from computer jobs to government positions. Security careers are always in demand, but not all security jobs are armed or dangerous. There are many unarmed security jobs for professionals who want to go into security or continue their security career with lower risk. From digital security careers to guards, there are many unarmed jobs in the security field perfect for retired law enforcement, new security professionals, and others who want to keep people and property safe without putting their life on the line.
---
Featured Schools
---
When people think of security guard jobs, they automatically assume that all jobs in this category are dangerous. While many jobs require a security guard to be armed, many do not. In fact, many unarmed security jobs are quite safe and afford a minimal risk to those who take on the position.
Security guards who work in schools or on college campuses rarely carry weapons. Many retail stores hire unarmed security guards to man security or surveillance cameras or walk around the store in plain clothes to reduce the risk of shoplifting. Jobs are presented in order of salary, according to current Payscale data.
---
1. Vulnerability Analyst/Penetration Tester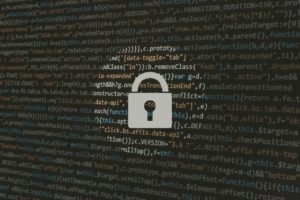 Vulnerability analysts and penetration testers are similar in nature but have differences that make them unique. A vulnerability analyst uses the same skills that hackers use to identify ways cybercriminals may be able to access company information. Penetration testers focus on the network itself and look for areas of weakness that may lead to a breach. For either of these positions, employers will often look for someone who has earned at least a Bachelor's degree in computer science or cybersecurity. As far as unarmed security jobs go, these can turn into very lucrative careers.
The potential for growth in this particular field is extremely high. With more and more companies relying on technology for many of their business practices, it is essential that they have access to security professionals who possess these advanced skills. Salary expectations can range from around $60,000 to well over $100,000 per year, depending on the level of experience a candidate has, their education, and the size of the company that is hiring.
Salary: $104,000.00
2. Cybersecurity Manager and Administrator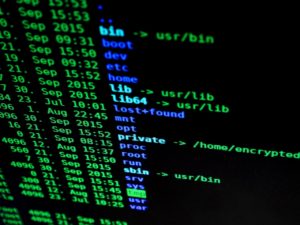 Cybersecurity managers and administrators are in charge of implementing and maintaining security programs that keep cyber-criminals at bay. The systems they oversee protect both the network as well as the data it contains. Most companies will hire several cybersecurity managers to ensure every area is fully covered. These unarmed security jobs are very high-tech and normally require at least a Bachelor's degree or higher in Computer Science and cybersecurity.
Cybersecurity managers/administrators are in high demand with companies looking to hire several to ensure the security of their company's internet network. Individuals who go into this line of work can expect to start out earning approximately $50,000 to $60,000 a year in an entry-level position. With years of experience and college education, the candidate may expect to earn as much as $103,000 or more every year. Opportunities for advancement and pay raises are also possible.
Salary: $103,000.00
3. Cybersecurity Engineer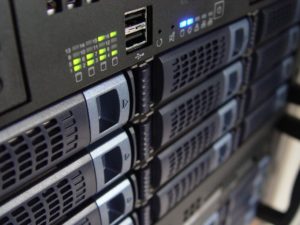 The primary role of a cybersecurity engineer is to identify vulnerable areas in a network as well as any threats that may try to manipulate the system. They must also be able to develop technologically advanced solutions to prevent hackers and other online predators from gaining access to and disrupting the company's systems and files. In most cases, cybersecurity engineers are expected to have a Bachelor's degree or higher in computer science or cybersecurity. If a candidate has years of experience, earning a certificate may be all that is required.
The outlook for cybersecurity engineers is exceptionally good, especially for individuals who specialize in high-tech systems. Cybersecurity engineers who are just entering the workforce can expect to make $60,000 or more. Candidates with both experience and quality education can expect to earn $100,000 a year or more depending on the size of the company and what types of security measures they are proficient in. These unarmed security jobs do not have a lot of requirements but do offer big rewards.
Salary: $99,000.00
4. Cybersecurity Analyst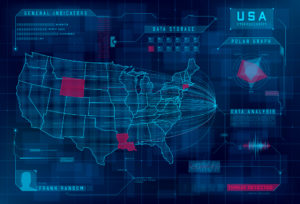 Cybersecurity analysts are one of many unarmed security jobs that benefit from both a computer science degree as well as a cybersecurity certificate. These analysts continually monitor potential threats from hackers and other online intruders that are always at work trying to compromise networks and gain access to confidential information. By monitoring networks and keeping close tabs on information systems, a cybersecurity analyst can prevent data breaches and keep company networks secure.
The job market outlook for individuals who work as cybersecurity analysts is very good over the next few years. The starting salary for cybersecurity analysts can start as high as $60,000 for an individual who has just graduated with their degree and has at least modest experience in the field. Individuals who have earned a Bachelor's degree or higher and have several years of experience dealing with network systems and internet security protocols can expect to earn over $96,000 or higher. Their earning potential will continue to increase as they gain more experience or if they return to school.
Salary: $96,000.00
5. Construction Surveillance Technician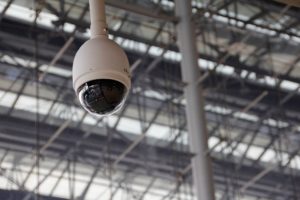 One of the most important unarmed security jobs is that of a construction surveillance technician. While no formal training is needed, it is a good idea to at least take a few classes in criminal justice and personal security. Construction surveillance technicians normally patrol the grounds, either on foot or in a vehicle. They are also required to keep watch over the entire facility through the use of surveillance cameras and other forms of electronic equipment.
Construction surveillance technicians can find work all over the world. In the United States, technicians can find work starting at between $55,000 and $80,000 depending on the company and the size of the operation. Construction surveillance technicians are in high demand all over the world. In Iraq, for example, technicians find work for as much as $105,000 a year. The wages offered in this line of work can range dramatically and is dependent on many factors.
Salary: $78,400.00
6. Counter Surveillance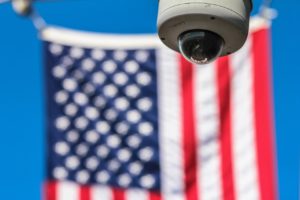 Counter surveillance personnel have access to specific tools that allow them to detect a variety of devices that are used to illegally monitor phone calls, meetings, homes, or work areas. Individuals who fill these unarmed security jobs should have a degree or certificate in cybersecurity or professional security systems. They must be able to identify and disable white noise masks, hidden cameras, recording devices, and scrambling devices.
Counter surveillance professionals are in demand in both the public and private sectors. While the average median salary for counter-surveillance personnel is around $50,000 to $60,000 per year, this amount can increase dramatically if you have earned a degree in criminal justice, forensics, or any other law enforcement type field. This type of job is also extremely versatile, meaning that you have the option of working on your own or as part of a larger company.
Salary: $53,000.00
7. Unarmed TSA Worker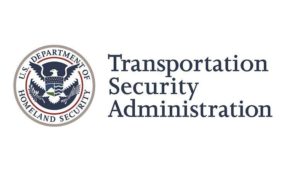 Unarmed TSA workers do not require a degree or certification. On-the-job training is provided to each worker as they are hired so that they understand what their duties are. Some TSA workers check bags, while others man security checkpoints in airports and other transportation depots. They also provide security for businesses located within the airport. TSA workers and other security officials may also patrol the airport grounds. There are many different jobs within the TSA for unarmed security professionals.
Many unarmed security jobs have been lost due to a lack of demand. In 2020, the need for unarmed TSA workers dropped significantly due to the reduction of flights across the globe. It is believed that this will reverse itself once flights begin to pick up again. In most areas of the country, an unarmed TSA work can make approximately $50,000 each year. A person's earning potential increases as the number of years of experience continues to increase.
Salary: $50,000.00
8. Residential Security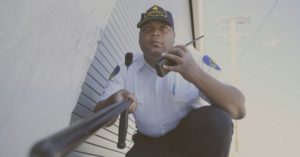 Residential security guards are one of many unarmed security jobs that require little to no formal training. Security certificates do offer valuable information and self-defense training is also helpful. Residential security guards patrol neighborhoods and monitor surveillance cameras that are strategically placed near entrances and exits. If the community is gated or has a guard stationed at the entrance/exit, it may be their job to verify a person's identity before letting them enter the neighborhood.
Residential security professionals can make anywhere from $45,000 to $55,000 depending on their level of experience and how much training they have had. Although this job does not require a weapon of any kind, having a modest amount of self-defense training is in the person's best interest. This will at least give them a few skills they can rely on if they do run into any kind of trouble. Depending on the type of residential community, the security professionals may be working on a volunteer basis or a security company may be hired to send patrols through the neighborhood or to man security stations.
Salary: $47,000.00
9. Hurricane Security Officer or Disaster Response Relief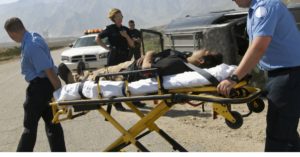 A hurricane security officer and disaster response relief worker are to unarmed security jobs that are both humbling and very rewarding. Neither requires formal education, although it is beneficial to have training when it comes to management and logistics. While the hurricane security officer will be working to secure the affected area and prevent looting and other types of damage, the disaster response relief worker will be coordinating food and shelter needs for those affected. They will also be preparing for recovery efforts as soon as the danger has passed.
The job market for hurricane security officers is seasonal, while disaster response relief is considered year-round. Even when no disaster is present, disaster response teams are busy preparing and working with local officials to have plans in place. The average pay for these types of jobs averages between $32,000 and $37,000 per year, depending on both the education and experience of the applicant.
Salary: $34,000.00
10. Unarmed Vault Teller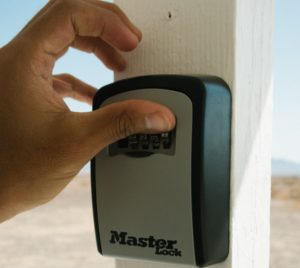 An unarmed vault teller is one of the lower-paid unarmed security jobs available. There are no formal training requirements and experience isn't needed. An applicant that has taken courses in self-defense and various types of security may have an advantage, but it isn't a must. An unarmed vault teller normally stays within close proximity of the vault, signing people in and out. They are responsible for verifying the identity of the individuals entering and leaving the vault. They may also be required to check any items being taken into or out of the vault.
There is a moderate demand for unarmed vault tellers throughout the country, although bigger cities may have more job openings than rural areas. The average yearly salary for an unarmed vault teller is approximately $32,000. Individuals with little to no experience may start out slightly lower, while individuals with years of security experience may be offered a slightly higher pay rate.
Salary: $31,500.00
---
How Do I Get an Unarmed Security Job?
People often take unarmed security guard jobs as a way of making money while they are in the process of changing careers. Most security companies have unarmed security positions such as guard shack attendees or plainclothes guards in department stores and malls. These positions rarely have an age requirement and don't demand an excessive amount of physical exertion. Unarmed security positions are also available in manning call centers for home security companies. These types of jobs are easy to perform and provide a necessary service to the community.
Unarmed security jobs are often entry-level positions for individuals who are interested in security or law enforcement positions. They rarely require any formal education or certifications, although being physically fit is a plus. Security companies usually offer on-the-job training for their unarmed security guards so that they at least know how to protect themselves and others. Some people take jobs as unarmed security guards so they can gain experience and move on to other forms of security work. Law enforcement is also an option.
Unarmed security jobs are ideal starter positions, especially if you are interested in becoming a private investigator. Unlike positions where the security guard carries a weapon, you will be working in areas that aren't normally prone to violent crime. You may be able to work security in a school or campus security on a college campus. Gated communities may also have security patrols who work their routes without having to carry a weapon. Gaining experience with this type of security is extremely beneficial if you are interested in other security positions.
Are All Jobs in the Security Field Dangerous?
While any type of security guard position includes some degree of risk, the lower the risk of violence, the less need there is for an armed security guard. In fact, having an armed security guard on hand for specific types of events may intimidate guests making them choose not to attend or to take their business elsewhere. In most situations, a security company will thoroughly evaluate what the risks are and make the choice between unarmed and armed guards depending on what they determine.
Unarmed security guards may also be seen at school events and functions like football games or homecoming dances. In these instances, the fear isn't so much about a violent attack, but to keep minor fights and altercations from occurring. When the risk of violence is low, there is little need for an armed guard. Individuals who act as guard shack attendees normally check identification cards and pass along information. Unless the company has a strict confidentiality policy, there is no need for an armed guard at the gate.
Do I Have to Have a Gun Permit to Work Security?
If you have been hired to work as an unarmed security guard, you will not need to have a gun permit to go to work. Instead, the security company you work for will provide you with the training you need to perform your duties. If you will be watching surveillance cameras or sitting in a booth overseeing an entrance/exit point, it is highly unlikely you will require any type of weapon to perform your duties. Although it is a good idea to have a gun permit, it isn't always necessary.
If you choose to continue working in the security industry, your company may ask that you apply for a gun permit and take shooting lessons so that you can become proficient. Becoming an unarmed security guard is often times the first step in pursuing a career as a private investigator or becoming a law enforcement officer. When you first apply for the job, ask what types of career advancement opportunities may be available to you if you continue to work for the company. More advanced positions may require that you carry a weapon and take more intensive training so you can properly carry out your duties.
More advanced positions may require that you take special courses like Active Shooter Training, tactical training, or even physical fitness endurance training. These courses will go beyond the training you received to become an unarmed security guard and give you the necessary skills to protect yourself and others, whether you have a weapon or not.
---
Related: